Guide: How to purchase Garena Shells via Internet Banking
Steps:
1. Visit Garena payment site (http://pay.garena.my).
2. Login with your account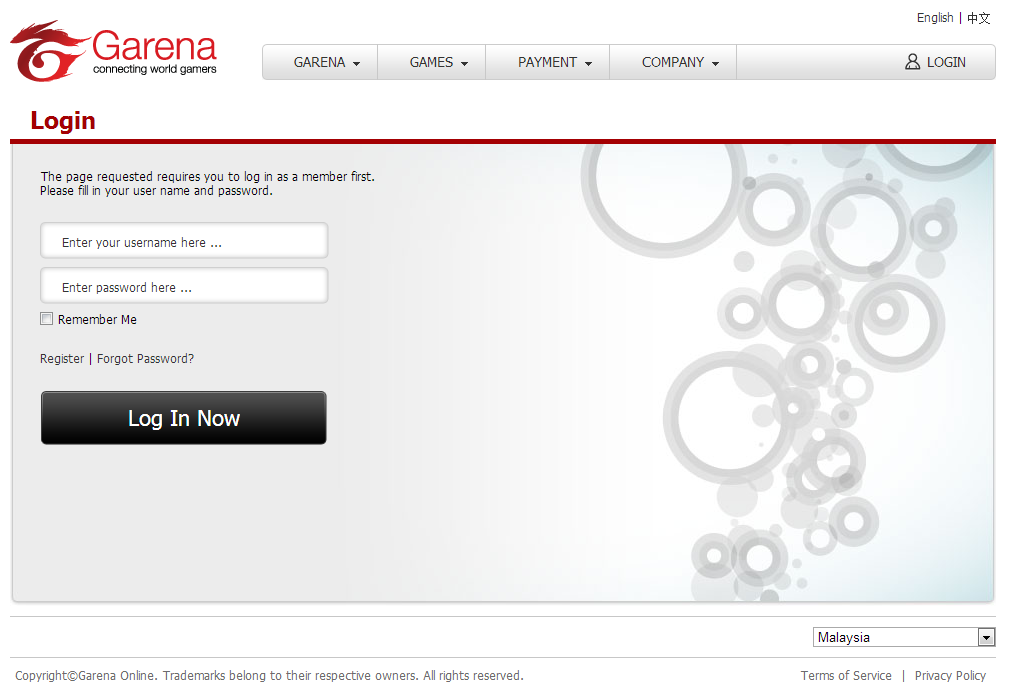 3. Choose your preferred denominations (200GS / 500GS / 1000GS / 2000GS)

4. Click on the Internet Banking button to buy Garena Shells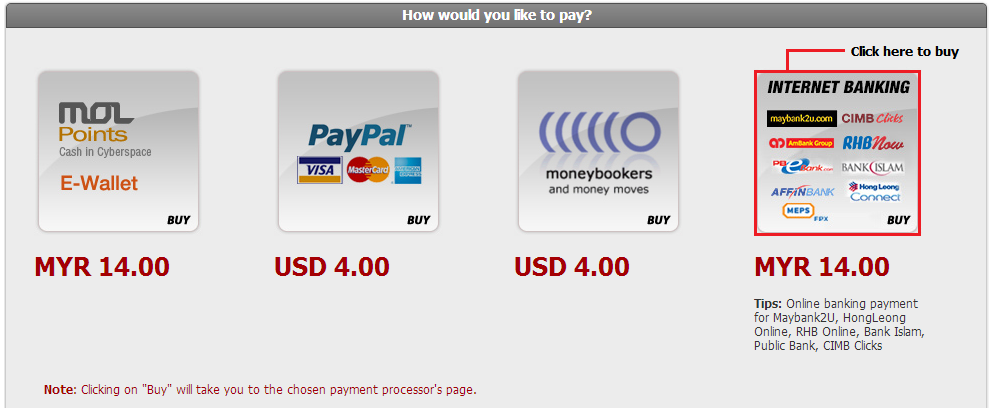 5. Clicking on "Buy" will take you to the chosen payment processor's page.
6. Choose your preferred bank to perform the transaction. (example: Maybank2u)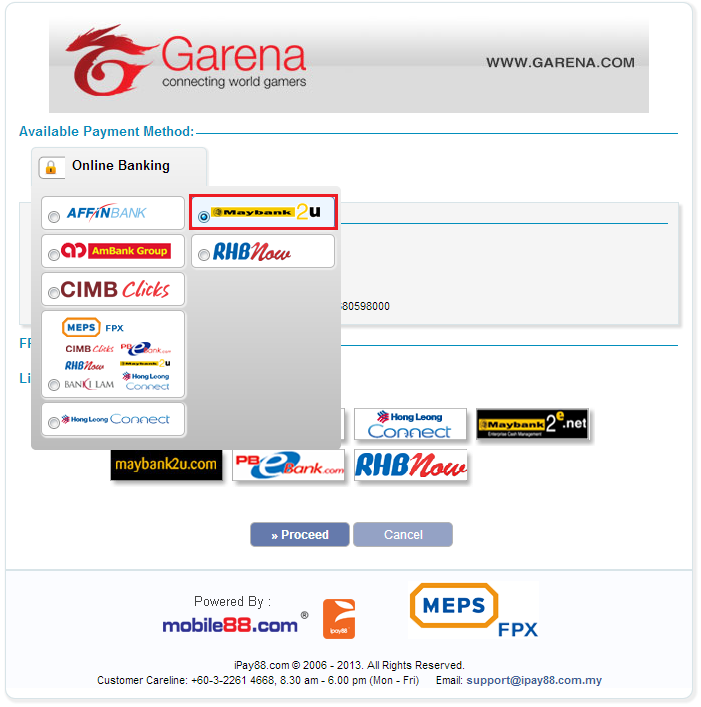 7. Check the transaction summary before proceeding into payment.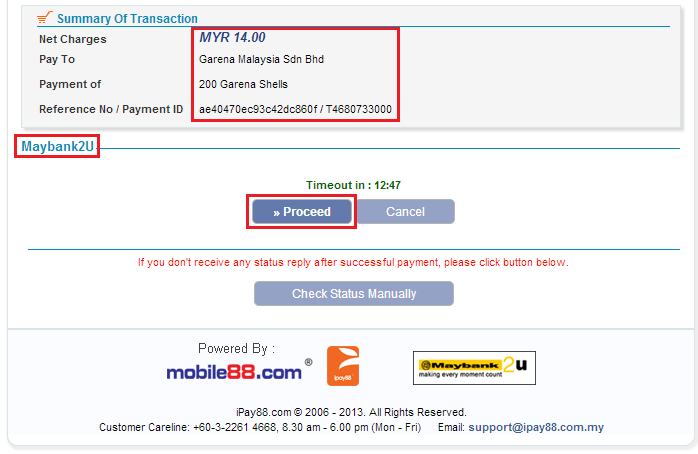 8. Clicking "Proceed" will take you to Maybank2u.com online banking.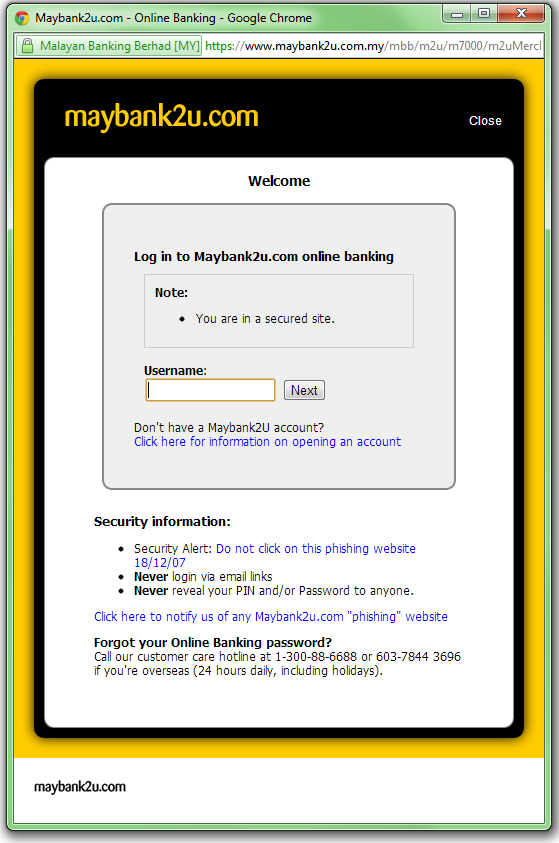 9. Login with your bank ID to proceed with the payment.
10. Once the transaction is completed. Shells will be credited into your Garena account.